WHAT WE DO
Live Streaming and Video Production - TV Broadcast Style
LIVE SPORT
Full Multicam Sports presentations, with Live Broadcasting online; slo-mo action replays, live commentators, scoring, logos and television style advertising.
CONFERENCES
Building an online conference attendance is proven to increase physical attendance numbers. Suddenly your conference can reach national and international audiences creating larger attendances and online sponsorship and engagement opportunities.
FESTIVALS & EVENTS
Build your festival into a big national or even international event. Create interest before the event with video teasers then go Live on the day with all the action! Your fans will love it! They will book in to see it. Your numbers will grow!
Experienced Network Television Producers
Slow motion replays, live commentary, video advertising, animated logos and social media chat create a complete TV broadcast using over 30 years of national television and video production experience.
WEB VIDEO CONTENT
Filming and editing high quality video for corporate websites. A full service including where required, script preparation, on-camera presentation training, interviewing, product demonstrations and advertising commercials.
Training & Demonstration Videos
Using our experience in the Schools, VET and Tertiary sectors we have adapted the multicamera system to become a very efficient tool in the production of curriculum video and training resources.
VIDEO GALLERY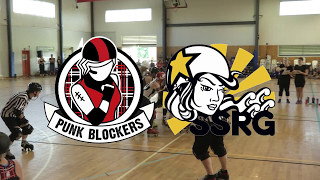 LIVE SPORT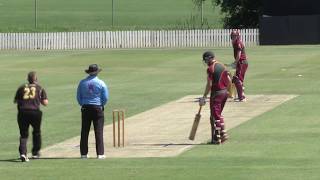 CRICKET - LIVE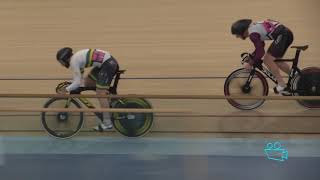 CYCLING - LIVE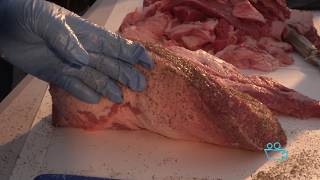 BIG SCREEN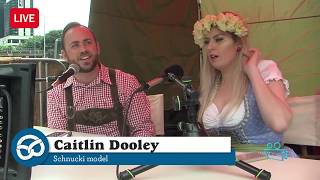 FESTIVALS & EVENTS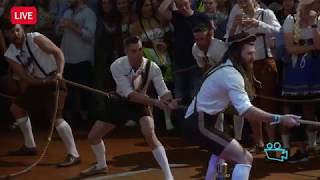 OKTOBERFEST - LIVE
TRAINING VIDEOS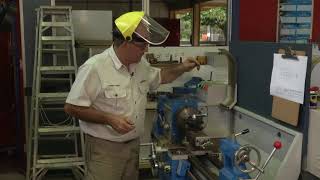 VET TRAINING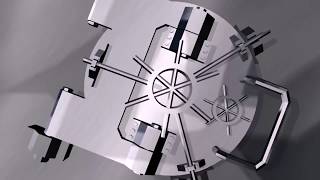 COURSE VIDEOS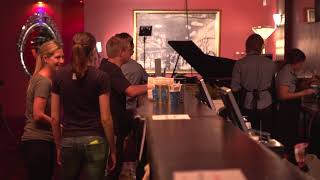 CONFERENCES - LIVE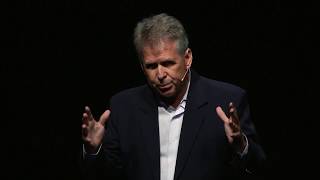 KEYNOTE SPEAKERS
TEDx BRISBANE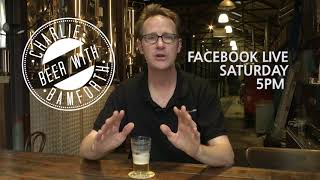 WEB CONTENT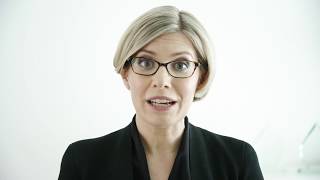 VIDEO ADS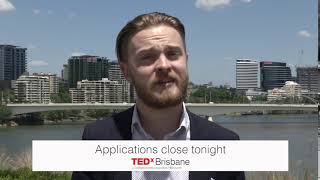 LIVE PROMOS
LIVE SPORT

Full TV Sports presentations broadcast live online; using multiple High Definition cameras to show the action from all angles, slo-mo action replays, live commentators calling the match and on-screen graphics. Everything you expect from a live sport broadcast can now be seen online. Take your sport to the next level. Creating a full TV styled multi camera coverage of match and tournaments and streaming it live to the web is becoming the big event for sporting organisations. Live Action Video has the television experience to produce your tournament and live stream it to the huge online audience. Such appealing coverage can attract spectators who couldn't make the game, interstate and international audience and the many new fans from the online world as well as creating a great opportunity for sponsors to promote their sponsorship of your sport and to advertise their products in this visual medium. Its about building your online audience and your membership. Now you can also create online engagement with live chatrooms and live competitions, live scoring and logos. All made possible by television style advertising and sponsorship that features full naming rights, sponsored segments, online competitions, sponsor graphics and visual advertising.

CRICKET - LIVE

Highlights from Queensland Premier Cricket matches with live commentary from an expert team. All the action was caught on 3 High Definition cameras. Whether you're in Brisbane or anywhere across Queensland you have an audience for your live stream.

CYCLING - LIVE

After a series of very successful live stream events in 2017, Cycling Queensland has appointed Live Action Video as their official broadcast partner for the 2018 season to cover their cycling events as multi-camera productions at the Anna Meares Velodrome. Across 3 events in 2017, Cycling Queensland increased their online viewer numbers by up to 50% each time they broadcast, creating a combined viewership of 23,000 people via Facebook Live. This truly international online audience loved the fast paced racing action from a world-class facility in Brisbane, Australia. Live Action Video will broadcast 4 Friday Night Track League events on May 18, June 15, Jul 6 and August 10 2018. Sporting organisations are now realising the great opportunity in live streaming and with our experience in this area we are well positioned to offer the best service in this market. Cycling Queensland has appointed Live Action Video as their official

BIG SCREEN

The BBQ Arena at the Bayside BBQ & Beer Roadshow played host to some of Australia's best BBQ crews as they battled it out for fame, glory and over $15,000 in prizes!! The Queensland BBQ Championships took place in the BBQ Arena at BBQ & Beer Roadshow, showcasing and celebrating all things Queensland Low and Slow. Live Action Video provided BIG SCREEN coverage to the Brisbane Event. With multiple cameras shooting live from the various stages and sending the festival live via live streaming throughout the day and night!

FESTIVALS & EVENTS

Steam your event live to Facebook Live, Youtube Live or your website and build your festival into a big national or international event. Digitel reports that 30% of people who watch a livestream attend the same event the next time around. And over 60% of viewers attend a similar event to what they've live streamed. Viewers are attracted to attend once they have seen the festival live online! According to Hubspot, 52% of marketers worldwide named video as the content type with the best ROI and on Facebook Live, users watch live video 3x longer and comment 10x more than recorded footage. Considering that posts that include video already receive a higher engagement than text-based content, this is a huge increase. Use video to promote your festival online. Create interest before the event with video teasers then go live on the day with all the action! Your fans will love it! Run online competitions, behind the scenes segments, interact with your online audience through chatrooms and online competitions. Bring your sponsors onboard with advertising opportunities, using graphics and video advertising. Put your sponsors and your festival in front of the eyes of thousands of new potential attendees!

OKTOBERFEST - LIVE

Oktoberfest Brisbane 2017 • Live Action Video live streamed all the big events from Oktoberfest Brisbane 2017, Australia's largest and most authentic German Festival. • Pre-Event Promotion - The Live coverage of the raising of Australia's first Oktoberpole in King George Square to open Brisbane German Week. Using multiple camera to show the action and live commentators to talk the online audience through the event. Also included online competitions. • Big Screen coverage of German cultural Cooking and Dancing demonstrations – a great way to show the crowd what is going on in detail on the stage. • Live Streaming several Main Stage events – such as the action-packed 'Bavarian Strongmen' competition which is the ultimate team event. Again using multiple cameras to show all of the fun and action. A great way to show the fun of being at the event and an excellent promotion.

FSBWD01_Butt Weld

TRAINING VIDEOS

Our unique multiple-camera technology means producing Training Videos and Product Demonstrations are now incredibly easy to shoot and edit. Our extensive experience in the training and education fields has enabled us to adapt this unique style of production to create effective and economical training resources. Using multiple cameras and live cutting allows us to produce complete videos in "real time" with little to no editing required. This is ideal for training demonstrations and scenarios that are hard to repeat or expensive to redo. The details captured by the several cameras is ideal for showing students how something works or how a process should be completed.

VET TRAINING

Live Action Video's two Directors, John Moss and David Pawsey are highly qualified in the educational field having produced numerous programs for the ABC Education TV and the Department of Education Queensland as well as being qualified trainers and teachers delivering VET, Higher Education and school courses in Brisbane and regional Queensland.

COURSE VIDEOS

"The program in Brisbane, Australia is an innovative way to deliver the MEM20413 Certificate II in Engineering Pathways to High school students. The staff at Formula Student were looking for a learning program that delivered a work-like experience for the student and what better way to achieve this than with a Qualification that was developed by industry for industry. Part of the success of this program has been the very detailed videos that surround each part of the process allowing students the opportunity to watch and re-watch videos that show exactly how each part of the process might occur before completing the process themselves." Live Action Video create engaging and detailed course videos to assist your flexible delivery. Our producers are education qualified and experienced, having developed and delivered training courses across the country in schools, the VET sector and higher education. They can be involved in each stage of the process, from breaking down the curriculum, script writing or at the production end. Their efficient and time-saving production method means many videos can be produced in a short period of time with very little further editing required. Our producers can assist you in creating video resources and support materials that will enable your learners to understand each step of the process and achieve ultimate success.

CONFERENCES - LIVE

Exciting and professional - Live Action Video produces high quality video conference coverage. With live cutting between three or more cameras, whole days can be recorded or live streamed to selected audiences online and recorded for archival purposes. New audiences can discover you online and sponsors can be attracted to the live and immediate nature of your brand. Capture keynote addresses, panel discussions, experts analysis, workshops, activations and musical interludes with the efficiency and high quality multi-camera production method.

KEYNOTE SPEAKERS

Live Action Video can capture your Keynote Speaker perfectly with multiple high definition cameras and high quality audio. Your audience will love the clarity, definition and detail of the multi-camera experience. The wisdom and experience of your speakers is recorded in high definition with crisp audio so that you can distribute the video to attendees, or those who couldn't attend, and promote your conference or brand with high quality video. Or live stream your Keynote speaker to Facebook Live, Youtube Live or websites to either a select group or the whole world and track the reactions of your stream to your target audience. Event promotion with live video is the fastest and most economical way of increasing your ROI. Facebook Live users watch live video 3x longer and comment 10x more than recorded footage. George Blair-West's TEDxBrisbane 2017 talk 'Preventing Divorce: Top 3 Life Hacks for Singles' had been viewed over 31,000 times by May 2018.

tedwide1

TEDx BRISBANE

1 day, 23 great ideas, 8 hours of live stream and over 125,000 viewers. What a day, what a conference! Live Action Video worked with TEDxBrisbane to produce a full day broadcast program that included 15 keynote speakers, 8 x 1min Ideas, 4 musical acts and an engaging break activation program. The on-stage speaker segments contained between 3 and 4 speakers and at least one musical act, over approximately 1.5 hours. Between each on-stage segment, while the attending audience took a break, the break activation program took place. Live stream host Courtney Wilkie (Network 10) invited speakers to answer questions from the Facebook Live audience. There were too many to ask! The break activation program also hosted more music with TEDxBrisbane MC Joseph Wheeler who interviewing and introducing some of the musicians from the stage program. TEDxBrisbane host Juanita Wheeler also took time to sit on the couch with Courtney and tell the online audience what goes into creating the TEDx experience. TEDxBrisbane has already fielded many enquiries about attending the 2018 event. They're just not sure whether they're going to be able to fit them all in!

WEB CONTENT

Advertise your upcoming events with high quality video. With online video content returning the best investment for advertisers, Live Action Video can promote your business, brand or event with high quality HD video and audio. Working to all current and emerging media standards, Live Action Video can create content for websites and social media campaigns including Facebook video, Facebook Live, Instagram stories, Youtube and Youtube Live.

LIVE PROMOS

Live events need live promotions! If you have a live event coming up the best way to inform and ready your audience is to set the standard for the program you will broadcast with live promotions and engagement. Your audience with then be ready for your live event, ready to engage and ready to interact with you.
Live Streaming Your Event
GROW YOUR ATTENDANCE
ABOUT US
John Moss and David Pawsey have been working in the broadcast television, film, theatre and event arena for the past 30 years. With experience across many levels of production, from television network series to web series, they have a unique ability to achieve high quality broadcasts within the client's budget and brief. They have adapted new technology to create an exciting mobile studio that with its multiple cameras and live cutting ability can create exciting broadcasts anywhere. With current clients including their business partners in Oktoberfest and Cycling Qld they have also worked for the main broadcasters in the industry:
Working on TV Programs for:
Seven Network, NINE Network, TEN Network, ABC TV, & more ...
CONTACT
For enquiries and checking dates please email us below at info@liveactionvideo.com.au or call us at 0417 389 773